Vatika lifestyle homes+919899891723
Published: October 14 for
Â?LIFESTYLE HOMESâ? in Sector 84 Gurgaon as a part of â??Vatika India Next â? & â??Vatika City Homesâ? township and the same is very close to National Highway -. For further details feel free to contact me at +91-9899891723.
The details of the project are mentioned below:
vatika
Lifestyle
homes
- Sec 84, Gurgaon
â??LIFESTYLE HOMES - GURGAONâ?, the Budget Group Housing at Vatika India Next â?? Gurgaon is economical, functional and meets the
lifestyle
and budgetary expectations of the Indian metropolitan middle-class.CITY HOMES is Part of Vatika India Next
Vatika Lifestyle Homes are inspired by Singapore Style Condominiums in their architecture and lay-out design. The apartment area has been optimized in a way that every square foot of area counts towards effective utilization of space. Smart, Trendy, Compact, Contemporary and Young at Heart are the catch words that define Vatika Life Style Homes. The Apartment towers shall be set amidst immaculately land-scaped greens and the residents of Lifestyle Homes shall enjoy the benefit of a fully equipped Health Club, Community Hall, Crèche, Retail, Courts for Out-door Games, 24Ã?7 Security Services.â?Vatika India Nextâ? is a tribute to a Resurgent India. While meeting the present aspirations of the Modern World Savvy Indian, it will be a future ready Integrated Township; one which applies the best global practices in planning and execution. â??India Nextâ? shall comprise of housing options in varied forms, hubs of business and commerce backed by truly world-class social amenities and infrastructure. â??India Nextâ? one of the largest and most ambitious Integrated Township projects of itâ??s kind to have been undertaken in the NCR will be located at Sectors 82, 82A, 83 & 85 on N.H-8, Gurgaon.(in the new Residential Zone earmarked in Master Plan 2021 of Gurgaon) . The project is within a 20 minutes driving distance from the IGI Airport and shall be spread over approximately 600 acres of prime
land.
.
Project Highlights
Site Area: 20 acres
Type of Development: Gated Group Housing Community Low-rise with G+15 blocks
Type of Units: 1BR, 2BR, 3BR & 3BR+SQ
Super Areas: Studio Apartment: 1BR: 650 sqft., 2BR: 930 sqft., 3BR: 1143 sqft & 3BR+SQ: 1277
Basic Sale Price and Unit Type
Unit TypeSuper AreaPrice
1 Bedroom650 sqft. Rs.16,60,000/-
2 Bedroom930 sqft. Rs. 25,60,000/-
3 Bedroom1143 sqft. Rs. 31,00,000/-
3 Bedroom + S1277 sqft. Rs. 34,70,000/-
* Unit sizes may vary +/-10%
* The above cost is inclusive of EDC/IDC, Power Backup and Club facility
* Down Payment Rebate of Rs.2 Lac on 1BR, Rs.3 Lac on 2BR, Rs.3.5 Lac on 3BR & 3BR+S
Preferential Location / Other Charges:
Ground Floor â?? 4th Floor: 1BR - Rs.15000/-, 2BR - Rs.20000/-, 3BR - Rs.25000/-, 3BR+S - Rs.25000/-
Car Parking: Rs.3,00,000 (Covered & Reserved)
IBMS: Rs.50 per sq.ft.
Kindly find attached the Payment Plan and map for exact location of the project.
We would advise to apply in advance as the bookings would be accepted soon and also the prices would be revised after the first 100 bookings.
For any other clarifications / queries, please feel free to call / revert.
Looking forward to a long term mutually benificial relationship with you and assuring you of our best services at all times.
Kind regards,
Regards,
ALOK VIRMANI M+91-9899891723
B - 417, First Floor, Sushant Lok-I, Gurgaon, Haryana, India.
F: +91 124 427 3072
E-mail: alokgurgaon@gmail.com
Write review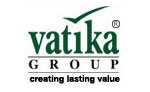 Vatika lifestyle homes+919899891723
Write review
Leave your comments on this ad
Offensive messages and spam will be removed