The edge towers in ramprastha city on dwarka expressway in sec-37d, gurgaon india
Published: December 25 for
Anonymous
Ramprastha
City, The
edge
Towers are strategically located at Ramprastha City. They are positioned on the brink of the Metro route, and 3 minutes from the highway, making it all the more convenient. +919899891723
Ramprastha Edge
towers
Location: Ramprastha City - Edge Towers located in Sector 37 D, Gurgaon.
Ramprastha Edge Towers Amenities:
Swimming Pool, Gymnasium, Kidâ??s Play Area, Sports Facilities, Sauna & Spa, Squash and tennis court.
Ramprastha Edge Towers Project Options:
Type â??- Size (sq. ft.) â??- Price (INR)
1. 2BR-2T â??- 1285 â??- 30,84,000
2. 3BR-3T â??- 1650 â??- 39,60,000
3. 3BR-3T-1SR â??- 1975 â??- 47,40,000
4. 4BR-4T-1SR â??- 2350 â??- 56,40,000
Price: - 2400/- s.f.
Ramprastha Developer:
*Others charges e,tra as applicable
* Registration E,tra
About the location and Why this location? 9899891723
· Located just 1 km from the Upcoming Metro Station enroute Dwarka to Manesar, Very Near to Upcoming DLF and Reliance SEZ and accessible from the NH-8 of Gurgaon,
· Ramprsatha City is at an ideal distance from the best of both worlds.
· The proposed Ring Road is going to be one of the broadest roads that lead from the International Airport, New
Delhi
to the proposed SEZ (The Largest proposed Reliance SEZ) .
· The important thing to note is that because of the SEZ and the fact that other multi national and large national developers have picked up
land
in the same vicinity for development of the futuristic city within Gurgaon, for these reasons the work on this stretch of road and other infrastructure is anticipated to start and be completed quickly by the government.
Ramprastha City, Ramprastha City Gurgaon, Ramprastha City Residential, Ramprastha Edge Tower Sector 37 D Gurgaon, Ramprastha Edge Towers, Ramprastha Edge Towers Apartment, Ramprastha New Project Gurgaon, Ramprastha at sector -37D gurgaon, Ramprastha city at gurgaon, Ramprastha City Gurgaon - Ramprastha Edge Towers Gurgaon, Ramprastha City Sector 37D Gurgaon, ramprastha in gurgaon, ramprastha city
Why thisAbout Ramprastha City ? 9899891723
· The Edge Towers Ramprastha City is licensed, which makes it a safe investment which is legally viable. Unlike some of the other high risk projects being offers as â??Pre Launchâ?.
· The pricing has been kept in such a way that the investor makes sufficient returns on the project.
· Developer with strong financial track record and running project!
· As a location, the project is very strategically located amongst the major future development of Gurgaon.
· Pro,imity to the RIL SEZ and DLF Commercial Sector 88 will be one of the key drivers of price for Ramprastha City .
· Ramprastha City is Ne,t to upcoming Metro Station
· Four Flats on One Floor Unlike si, in Upcoming Project by Large Developers in Gurgaon !
Attached with the mail is the Price List & Payment Schedule of the project.
For any more details feel free to revert via Mail or phone. (Numbers Below)
Assure you the best of services and looking forward to serve you
For Booking:
All solutions under one roof
Best deals are available with us for all Original Bookings in Gurgaon, Noida, Greater Noida, Ghaziabad and Faridabad. We offer quality services and a security of a checked transaction i.e. firstly we check all the documents of property and then only suggest our clients to go ahead with the deal.
Regards,
ALOK VIRMANI
MOBILE 9899891723
alokgurgaongmail.com
Write review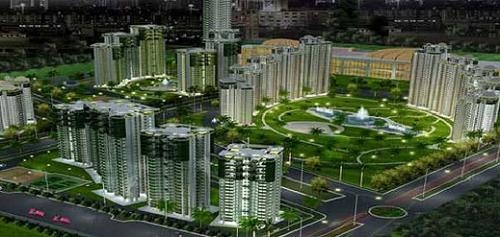 The edge towers in ramprastha city on dwarka expressway in sec-37d, gurgaon india
Write review
Leave your comments on this ad
Offensive messages and spam will be removed
Related ads