Pure bred golden retriever puppies available for immediate sale call pets 'n 'pets - 96...
Published: April 02 for
Anonymous
*** - Carinosa Petâ??s Mundo - ***
*** One-Stop Pet Shop **
pure
Bred
golden
Retriever Puppies Available for Immediate sale Call Carinosa Petâ??s Mundo - 9654656368 (Ashish)
My pets are only available for loving and caring homes - (Dogs, Cats, Fish, Bird, Small Animals and Reptiles)
Quality and well groomed pets for sale â??
***No Diseases***
*** No Ticks***
*** No Fleas***
*** No Skin Problems***
*** No Eye Problems***
*** No Ears Problems***
*** Health Problems***
And foremost ***No stress ***,
All my pets are personally groomed by me and are UTD on vaccination and de-wormed.
Feed on Ace quality feeds respectively.
All over the world, pets are well accepted as a family member and are by far; most amazing kid Companions ever known to mankind.
Remember, any pet that you plan to buy or keep- has a life and would have needs that they would rely on you- for, in order to keep it. Know more about the kind of pets that you plan to home, about all that extra bit of care, that'll lead to a healthy, active and a fun loving pet.
Free Home Delivery within NCR & New
Delhi
To Order Dial - 9654656368 (Carinosa Petâ??s Mundo)
Email: - petsnpets@in.com
Advertisement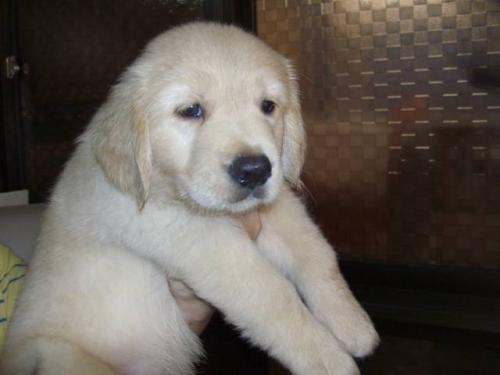 Pure bred golden retriever puppies available for immediate sale call pets 'n 'pets - 9654656368. (ashish)
Advertisement

Write review
Leave your comments on this ad
Offensive messages and spam will be removed
Advertisement