Ppc training institute in noida,delhi call now @ 9650360397
Published: January 14 for
Anonymous
Get the Best PPC
training
in
Delhi,
, Noida from Experts. All our Trainers are Google Certified and Microsoft Certified and they Highly Experienced because they are Working since 5 YEARS in Google Adwords.
Why Should You Join Our PPC Training in
noida
, Delhi :
? 80% Practical & 20% Theoretical Knowledge
? We will Focus on Conversion and Lead Generation through PPC
? We Keep on Modifying our Syllabus as per Google Adwords Updates
? All your Trainers are Google and Microsoft Certified
? 24x7 Support for Solving your Queries
? No Registration Fees
? You Will Get Google Adwords Certificate
? 100% Job Assistance
? Live Project Training
? Free demo class on Request
? Interview tips and Top 50 Interview Questions for PPC Job Interview
? Experience certificates will be provided at the end of the course
? Notes for Preparation of Google Certification Exam
? Individual and Face to Face Interaction With every Student
? Flexible Timings as per your Requirements
As you all knows there 1000 of PPC Training
institute
in Delhi,Noida but most of them will teach you only Theoretical Knowledge and They will Teach you in a batch of 25-30 Students. If you will do PPC Training in Noida or PPC Training in Delhi from those PPC Training Institutes than you will feel Like you are attending a School Class like a Group of Teenagers. There you Can't Clear your Doubts, You Can't Have Individual Interaction with your Trainer etc.
So don't Waste your time and Money in those PPC Training Institute in Delhi,Noida where you can get What you are searching for..?
Our PPC Training in Noida, Delhi Will Include Follwing Topics:
Module 1 : Google Adwords
Module 2 : Yahoo/ Bing Ads
Module 3 : Facebook Ads
Module 4 : Youtube Ads
Module 5 : Linkedin Ads
Module 6 : Mobile Ads
Module 7 : Display Ads
Module 8 : Banner Ads
Module 9 : Product Listing Ads
Module 10 : Dynamic Search Ads
Extra Benifits :
(1) Freelance PPC Projects as soon as You Complete your PPC Training
(2) 100% Job Assistance (Guaranteed)
(3) Will Help you to Clear Google adwords and Microsoft Adcenter Certification
(4) Only Practical Knowledge and Campaign Optimization Techniques
(5) Tricks to Minimize your CPC Bid and To Get your Ads on 1st Rank
For More Information on PPC Training Institute in Delhi, Noida
Contact us :
Senior S.E.M, S.E.O, S.M.O Professional
B-tech in C.S (Google Adwords + Microsoft Certified)
Call : +91-9650360397
+91-7827647607
Write review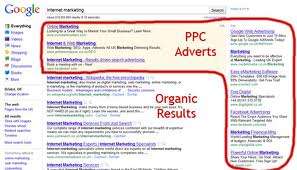 Ppc training institute in noida,delhi call now @ 9650360397
Write review
Leave your comments on this ad
Offensive messages and spam will be removed