Outdoor advertisement in haryana( rohtak)
Published: May 21 for
Anonymous
"We, Brand Promoters, being a renowned supplier, contractor and service provider provide advertising and brand promotion services to numerous industries. Our method of advertising is the best and convenient way of distributing the messages to the masses targeting the specific geographic area. We have sole rights of hoardings, wall wraps, bill boards, wall paintings etc in North India which makes us capable for serving your needs of Outdoor Advertising like hoardings, mobile van advertising, unipole advertising, metro advertising, bus shelter advertising, kiosk advertising, wall wraps advertising, wall paintings, Glow Signs Boards Advertising, LED Screen Advertising, Dealer Signage Advertising, Traffic Police Booth Advertising, Public Utility Advertising, Auto Branding & Dhaba Branding.
http://www.brandspromote.com
Please Contact- 9068686868
E.mail- pankaj@brandspromote.com"






Write review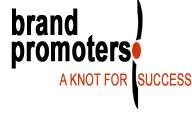 Outdoor advertisement in haryana( rohtak)
Write review
Leave your comments on this ad
Offensive messages and spam will be removed