DELHI
INSTITUTE OF FOREIGN LANGUAGES (DIFL)
DIFL is one of the leading foreign language institute in India offering writing, reading and speaking course in 6 different foreign languages. DIFL offers specially designed foreign language courses with quality contents and better learning environment.
Institute largely concentrates on modern teaching method and devotes itself in improvising student foreign language speaking ability. It gives more importance to current changing trend of business and trading between two different countries and for which speaking fluent is highly essential.
With this fast growing globalization world, it is important to
learn
different languages and set yourselves in the country which you will be visiting or residing. And to set in that environment it is essential to speak language of that country, this is what DIFL wants to offer.
At DIFL we are committed to offer the best foreign language course for beginners. Every course will be delivered by well trained and experienced professional trainers who will train you to set a benchmark in languages education. This institute will help students to change according to the world changes.
DIFL imparts training in languages like French, German ,Mandarin
chinese
, Japanese, Spanish , English . WE ARE SPECIALISED IN CHINESE LANGUAGE.Besides this, it also offers translation and interpretation service which is much more needed in current globalization trend.
There are many foreign companies which are looking out for people who are fluent in foreign languages with all sense. So taking this as an opportunity, this institute is offering the best language course which you were searching to get into.
COURSES OFFERED :
We offer Language training for:
Individuals
Corporate
Students
Housewives
Working people
Our Training Includes:
Class Room Training
Audio -
Video
Online assignment
Fun activities
Culture and food
Level 1 (BEGINNER'S)
Level 2 (INTERMEDIATE)
Level 3 (ADVANCED)
Call Centre Training
Interview Preparation
IELTS
Crash Course
Courses for housewives
CONTACT : DELHI INSTITUTE OF FOREIGN LANGUAGE (DIFL)
OFFICE : CA-7A, DDA FLATS,HARI NAGAR, OPPOSITE TO SUHAG BANQUET HALL,WEST DELHI, 110064.
PHONE NUMBERS :9289343100 , 9650065472
EMAIL ID : difl.india@gmail.com
www.foreignlanguageinstitute.in
Write review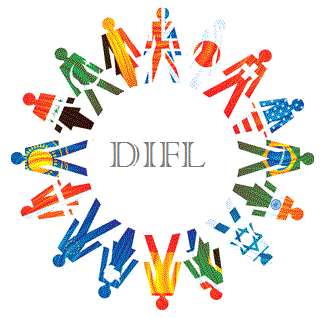 Learn mandarin chinese from experts
Write review
Leave your comments on this ad
Offensive messages and spam will be removed