Host a painting exhibition by artists with disabilities
Published: July 16 for
Anonymous
Family of Disabled (FOD), is a voluntary organization serving persons with disabilities since 1992. FOD promotes talented artists and artisans with disabilities and holds exhibitions of their artworks in order to give them a platform to earn their livelihood. We look forward to your support in our endeavours to make disabled people self-reliant.
Till date, Family Of Disabled has held 5 such exhibitions in the series titled Beyond Limits, at Arpana Art Gallery, Academy of Fine Arts and Literature at Khel Gaon Marg, New
Delhi.
. Every year the gallery space is donated to FOD by the owner of the gallery, herself an artist of international repute, Ms. Arpana Caur. She also takes keen interest in selection and curation of the artworks.
As on seeing the photographs of these works you would be able to appreciate their quality and authenticity and agree that our objective to establish these artists cannot get fulfilled buy just one
exhibition
in a year. They need more exposure to gain confidence, recognition and appreciation which eventually leads to monetary gain.
We look forward to your support and participation by hosting the exhibition in your gallery/ premises that can be used for exhibition.
We believe that you too have a strong desire to fulfill your (corporate) social responsibility and establish your commitment towards the society especially the less-privileged section like the persons with disabilities. In addition, your participation will:
1. Add value and credibility to your brand.
2. Differentiate your products and services from that of your competitors
3. Attract more customers
4. Strengthen customer loyalty
5. Foster employee pride and retention
6. Harmonise company culture within and without
Write review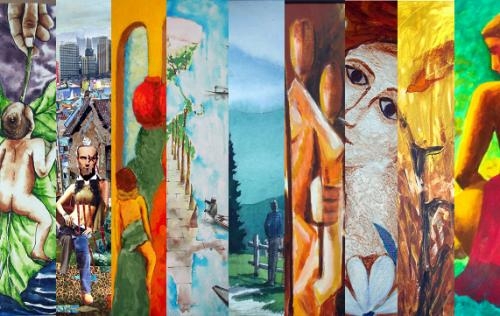 Host a painting exhibition by artists with disabilities
Write review
Leave your comments on this ad
Offensive messages and spam will be removed