9650019488 ats kocoon sector 109 gurgaon 9873471133
Published: December 13 for
Anonymous
CALL :
9650019488
KALRA REALTORSr
r
ATS Group has launched its first project in Gurgaon in
sector
109 in a 12 acre site just near International City being developed by Shobha developers. ATS Is known for Quality and making good value homes. Like all ATS properties this developing project too will have all the amenities like well-designed club houses, swimming pools, extensive green areas, gymnasium, squash courts, billiards room, yoga facilities, jogging tracks, etc. r
r
This project by ATS will be developed in single phase and completed within 30 months from the date of launch.r
r
ATS
kocoon
is a part of a sprawling 400-acre plus Chintels India project with over 20 million square feet which includes an integrated township, group housings, commercials, malls, IT park, institutional areas.r
r
The Chintels Group has been in the land business since 1985. So far, commercial buildings, farmhouses and land trading have been our forte. The group owns over 500 acres of land and just recently decided to enter the residential and commercial property development business. ATS Kocoon is the first phase of its 400 acre-plus development in New Gurgaon.r
r
ATS Kocoon is a luxurious 1.1 million square foot high-rise apartment complex in the heart of New Gurgaon, located 0 kms from
Delhi.
. It?s a thoughtfully designed Group Housing of 450 approx
Apartments,
, luxuriously built over 12.2 Acres (Sec 109 Gurgaon) of tastefully crafted serene environs, a truly peaceful abode.r
r
Price BSP- 4800/- psf less Inaugural Discount (100/-) Effective price is 4700/- psf onlyr
r
Only 25 units available for booking..hurryr
r
Options available:r
?3 BHK 1745 (sq.ft) Booking amount is 10 lacsr
?3 BHK + 1 Servent Room 2095 (sq.ft) Booking amount is 10 lacsr
?4 BHK + 1 Servent Room 3045 (sq.ft) Booking amount is 10 lacsr
r
CALL : 9650019488 KALRA REALTORSr
Write review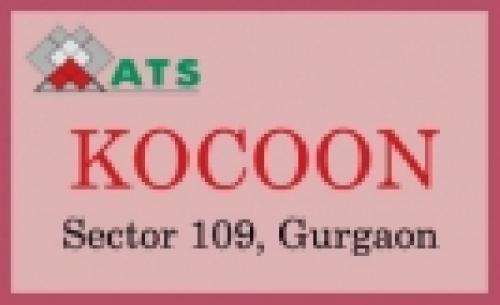 9650019488 ats kocoon sector 109 gurgaon 9873471133
Write review
Leave your comments on this ad
Offensive messages and spam will be removed